With injuries at a more higher rate than ever among Macomb County athletes, it is crucial that athletes train to get stronger and more resilient. Unfortunately, it is also becoming more confusing for athletes and parents of athletes to select the proper training regimen. Let's look at some of the reasons why a solid strength program is needed for athletes.
​
Injury Reduction
Injury rates for young athletes are at a higher rate than ever.
​
Over 70% of ACL tears in the United States come from athletes between the ages of 13-18 years old
This increase in injury rates is due, in part, by less physical activity outside of their sport. Other factors include: thinking that a sport itself will get you into shape, and specialize in one sport too soon. Lack of implementation of proper strength and conditioning programs and cross-training methods also contributes to the injury rates.
Therefore, we need to teach young athletes how to implement an effective strength and conditioning program.
Improving Athletic Performance
Athletics at the junior high and high school level are becoming more competitive every year. There are more opportunities for young athletes to participate in sports than ever. With that comes much more demand on the athlete to succeed. I believe that every child should have the opportunity to participate in a sport. Children should NEVER be discouraged to play a sport.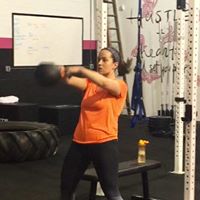 ​There is a point where the best players will move on and play at a higher level. For some, it is trying to make the JV basketball team, or earning a scholarship to a college. Talent is usually a large determining factor, but hard work always pays off! A solid strength and conditioning program will help you become stronger, faster, powerful.  You will be a better-conditioned athlete for your chosen sport. Sometimes these factors can be the difference between more playing time and continuing to the next level. If an athlete is looking to improve his or her ability to earn playing time or move up to the next level, the difference is usually hard work and a solid strength and conditioning program.
Correct Exercise Technique and Program Design
With so much information available about exercise, it can become quite overwhelming and confusing when deciding which exercise program is best for an athlete. That is where a qualified and educated strength and conditioning coach comes in.
•An athletic trainer is there to take care of injuries.
•Basketball or soccer coach is there to help improve the team and athlete's basketball and soccer skills.
•The strength and conditioning coach is there to help the athlete become stronger, faster, powerful, and more resilient to injury.
A strength coaches' first goal should always be to teach a young athlete proper exercise technique. There should always be a safe environment to train in.
A well-rounded program should consist of:
•Foam rolling
•Stretching
•Dynamic warm-up
•Power drills such as plyometrics, Olympic lifts, strength training, core training, and conditioning should round out a proper training program.
In summary, a good strength and conditioning program is the best form of injury prevention and improving athletic performance. Teaching our youth that there are other types of exercise outside of sports is the key to helping them stay active and lead a healthier lifestyle.  This way they stay healthy enough to dominate the court or field in Macomb County.