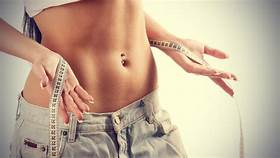 We all want our fat loss transformation as fast as possible. The problem? While shortcuts and hacks appear like a magic solution, they're often a first class ticket to failure.
Building muscle is hard. You'll have to eat and train more than you want.
Fat loss transformation is tough. You're going to be hungry, uncomfortable, and have to say "no".
Some may see this as bad news, but I see it as a great opportunity.
Too many people quit earlier these days, leaving more room for the rest of us to NOT GIVE IN, to dominate, and to make our own breaks.
But the key  to results isn't short-cuts, it's understanding putting in the work, brushing off small failure, and getting back in the game.
You can't undo years of bad choices with a 30 challenge, detox, or quick fix. Fat loss does not happen overnight. There is no easy way.
The best bodies take years of hard work, failure, and getting back up and taking action anyway.
If you're willing to accept the price knowing that it won't be easy, here's how you can make your ultimate fat loss transformation.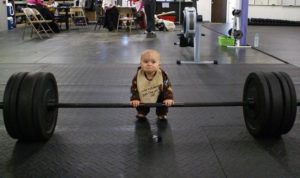 (1) Focus on getting strong first. Utilize major movement patterns like the squat, deadlift, bench press, and row. Without a base of strength, no other workout will be nearly as successful whether you're trying to build muscle, lose fat, or improve performance. You must get strong first.
(2) Consistency over perfection. Don't search for the perfect routine. Instead, search for a routine you'll do consistently even when life gets crazy. Without consistency, even the best workout plan is reduced to rubble.
(3) Count your calories and learn the basics of portion control before hopping on the next fad diet.  All diets can work because they create a caloric deficit for fat loss OR a surplus for building muscle. No matter the marketing pitch, calorie balance is STILL the underlying key to any successful diet.  Diets have a purpose, whether it is losing weight fast for a wedding or toning up for a cruise, but the real key to long term results is knowing what to do when you are not trying to lose weight.  We call this phase in our life, lifestyle mode.  Learn more about LIFESTYLE MODE HERE.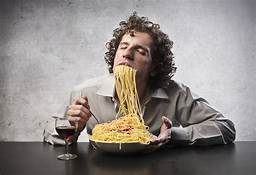 (4) Don't cash in all your chips for an aggressive fat loss diet when you haven't learned how to put the fork down in the first place.  Aggressive fat loss will mean nothing if you can not keep it off.  The sad truth is that Americans are great at losing weight, but we are horrible at keeping it off.
(5) Extreme accountability. We all need someone to hold us accountable to reach our fat loss transformation. In fact, I have 1-2 coaches for business and/or training for this exact reason. Without skin in the game and having someone hold-us to the standard we need to hit out goals it becomes nearly impossible to lose weight and keep it off. You can have a workout partner or join a coaching program like our nutrition coaching programs, like Either way, without accountability and skin in the game you'll struggle to make progress.
So, which of the above is missing?
Is it the plan, the information, or the accountability?
No matter the answer, the ball is in your court and you hold the power to change.
Committed to your success,
Derek Ledwidge