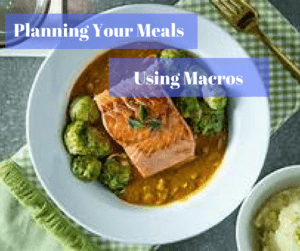 Making an meal plan can be hard.  Hell, many people find just thinking about good nutrition as a hard task.  This is the main reason why so many people go towards the "next best thing".  Products like fat loss pills, fad diets and "lose weight without needing to change" products are everywhere.  People know they need to make changes, but they do not know how to focus it around their lives, so they need it done for them and easy.
The problem is, is that these "sexy" meal plans and products that promise to get crazy fast results are not sustainable.  Instead, people needing results can make their own meal plans that are focused around their own lifestyle by using Macro nutrients and myfitnesspal (click here to learn how to set up MYFITNESSPAL).
THE RULE OF 2'S IS LIFE
We keep breakfast pretty consistent for our meal plan.  You generally always have time for breakfast or you need something super fast and easy.  Either case, breakfast can become pretty consistent and it should stay that way as part of your plan.
We will then pick two of each macro nutrient (protein, carb and fat) plus two veggies for lunch and dinner.
For Example:
2 Proteins (bison, beef)
2 Carbs (sweet potatoes and rice)
2 Fats (avocado, olive oil)
2 Veggies (zucchini, broccoli)
Lunch Becomes:
Bison, Sweet Potatoes, Avocado, Zucchini
Dinner Becomes:
Beef, Rice, Olive Oil, Broccoli
TIME TO MEAL PLAN
Time to bust out your food tracking app of choice (My fitness pal, Fat Secret, LoseIt!…We prefer MFP).  We have got a game plan on WHAT we will be eating….But how much?  What about snacks? Post Workout?
Start by logging protein at every meal:
3 eggs – breakfast
4 oz. bison – lunch
4 oz. beef – dinner
protein shake – post workout
Then Carbs:
1/2 cup of oats plus 50 g berries – breakfast
200 grams of sweet potato – lunch
1.5 cups of cooked rice – dinner
Then Fat:
2 slices of bacon – breakfast
100 g of avocado – lunch
1 tablespoon of extra virgin olive oil – dinner
Then Veggies:
1 cup arugula and 100 g bell pepper – breakfast
100 g zucchini – lunch
100 g broccoli – dinner
You should now have a full day planned in your tracking app of choice…SWEET!!!  In MFP, scroll to the bottom of the food diary and click "Nutrition".  You should see current macro totals (make sure you select "nutrients" up at the top).  Keep adjusting entries until numbers match up with macro goals.
HOW TO ADJUST YOUR MEAL PLAN
Need More Protein?
Adjust lunch and dinner portions to 6-8 oz
Add extra egg whites to breakfast
Add a second protein shake in the mix
Need More Carbs?
Rice cakes post workout
Increase portions on potatoes and rice at lunch and dinner
Incorporate beans, lentils or 1-2 servings fruit
Put in high quality pastas, tortillas or bread (if no issues with gluten)
Need More Fats?
Olive oil and Coconut oil are 14 g = 1 tablespoon
Avocado, grass fed butter, ghee
Bacon, nuts, nut butter (use sparingly)
Supplement with fish oil
Just remember, these are just examples.  The important thing is to look at your day and adjust your meal plan so that you can live your life while still getting results.  The difference between using myfitnesspal and counting macros and strict meal plans is control.  Strict meal plans and programs like Weight watchers and Jenny Craig give you something to follow, but they do not give you control.  When you are done with those programs, the direction is gone and many people do not know what to do.  Following the examples above will give you an idea to get the control that everyone needs to make sustainable nutrition a part of their life.
If you wish for some help to make your own unique nutrition plan.  CLICK HERE and we can jump on a phone call to come up with your nutritional blueprint
Committed to your success,
Derek Ledwidge