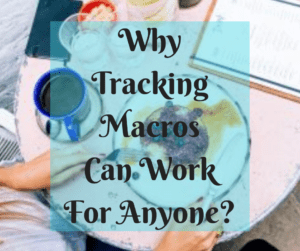 Whether you have a super busy schedule, travel a lot, or are responsible for feeding a family of five, tracking macros can work for you.  Macros give us control of our diet, instead of depending on meal plans.  They also allow us to find ways to get past plateaus when they present themselves. (Read more about why we track macros)
Here at Strive, we help our online nutrition coaching clients adjust their nutrition to their lifestyle.  Through our coaching we help our clients get past their obstacles.
Below are some common obstacles our clients come across and how we suggest to overcome them.
I have a busy life and don't have a ton of time for food prep
Create a 'Sunday ritual' (doesn't have to be on Sunday) in which you set aside three hours to write out a menu for the week, grocery shop, and prepare meals for the week. If you don't want to prepare all your food on Sunday and have time in the morning, create a 'Breakfast Ritual' where you prepare all the day's meals and snacks in the morning.
If you're not into full meal preps (like myself), try and figure out what meals can be fast and easy and what meals need to be prepped (watch me explain more here)
If cooking is not an option, use a meal delivery service that provides macronutrient information (Michigan Meal Prep Company for example).
I eat out frequently
Choose restaurants that have nutritional info in MFP or on their website. Otherwise, choose a meal with nutritional info that could be easy to estimate. For example, order a roasted half chicken with a side of vegetables and eyeball the amounts.  Instead of worrying about calculating numbers, worry about what your plates look like
Try to avoid meals that have breading or sauces. Otherwise, if you go to dinner with the knowledge that you still have lots of protein and carbs left to eat and not very much fat, choose something off the menu that could generally work (a lean protein and generous source of carbs, like chicken with rice and beans).
I travel a ton
It can be tough to make healthy food choices when travelling. However, you could choose restaurants that have nutrition info in MFP or on their website. Otherwise, it's almost always a good idea to bring high protein, nonperishable snacks (jerky, protein bars, protein powder, dry roasted edamame, etc.) with you on the road.
I have a busy social schedule
Before you go out, try pre-eating a meal leaving over enough macros for the nibbling you plan on doing and drinks you plan on having. Otherwise, become the host! That way you can control the foods and portion sizes that are being offered. At the very least, eyeball and estimate the foods you eat while you're at social events!
I get bored eating the same things over and over
So don't! It's called flexible eating for a reason. While some people prefer to eat the same things everyday to make things easy, it's totally doable (and even encouraged) to have variety in your diet. Our suggestion is to MACRO PLAN.  Try to enter what you're planning on eating early in the day so you can adjust portions to make everything fit. Then, all the thinking is done and all you have to do is eat what you entered into MFP!
I cook for a family and don't have time to make separate meals
Thankfully, we have resources like SkinnyTaste.com and other food blogs that include all the macronutrient information for their recipes. SkinnyTaste is great because it has a recipe index and a huge database of recipes that can be made in under 30 minutes or thrown into a slow cooker for easy prep.
You could also go for convenience during that time.  Instead of cooking elaborate meals, go for easy.  Plan a meal with all the macros (protein, carbs, veggie and fats)
If you are really on point with your macro planning.  You could plan the rest of your meals, make them perfect and leave some room for the family meals.  That way you can still have mac and cheese (only a little) with your kids and still be within your numbers.